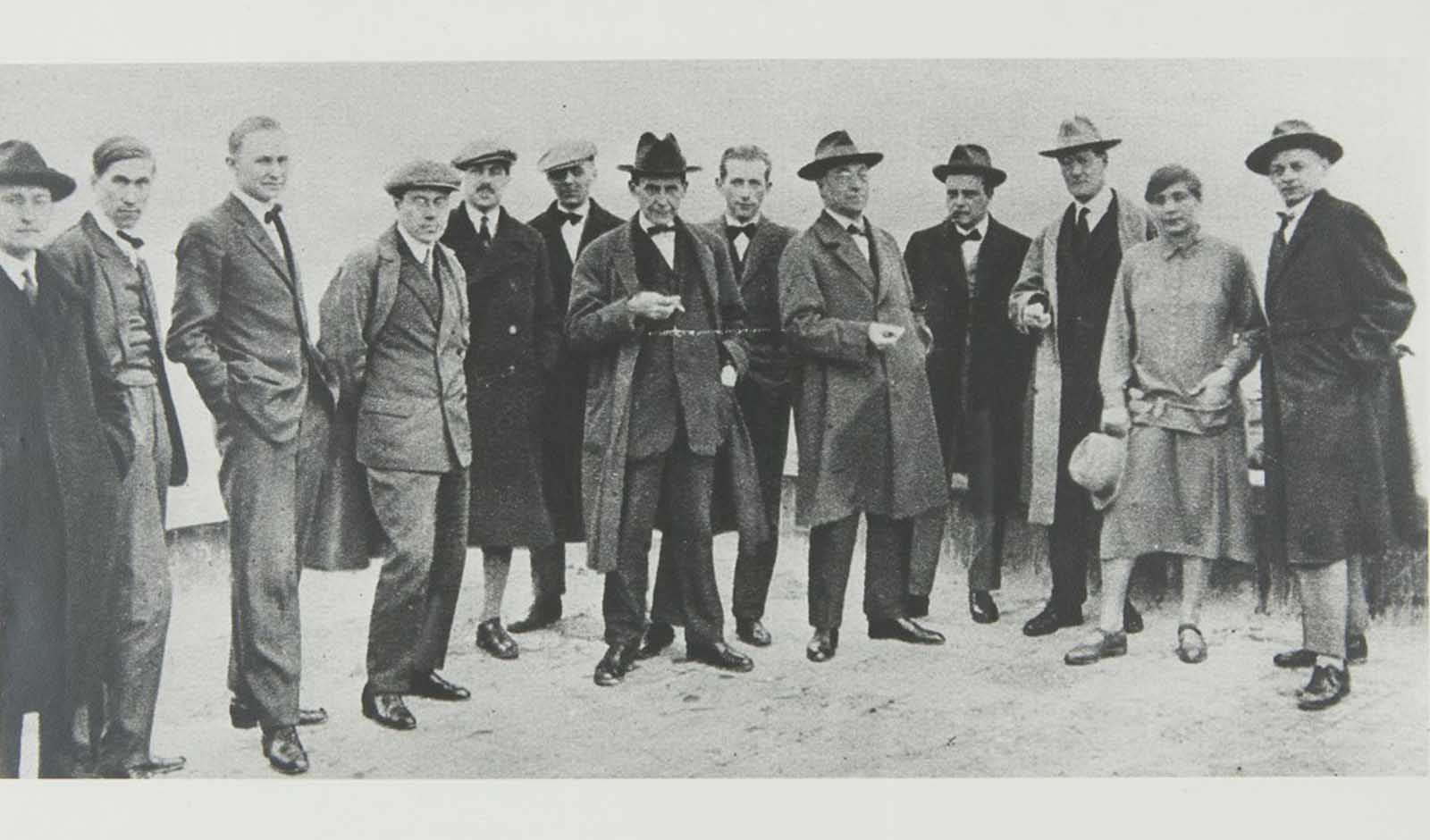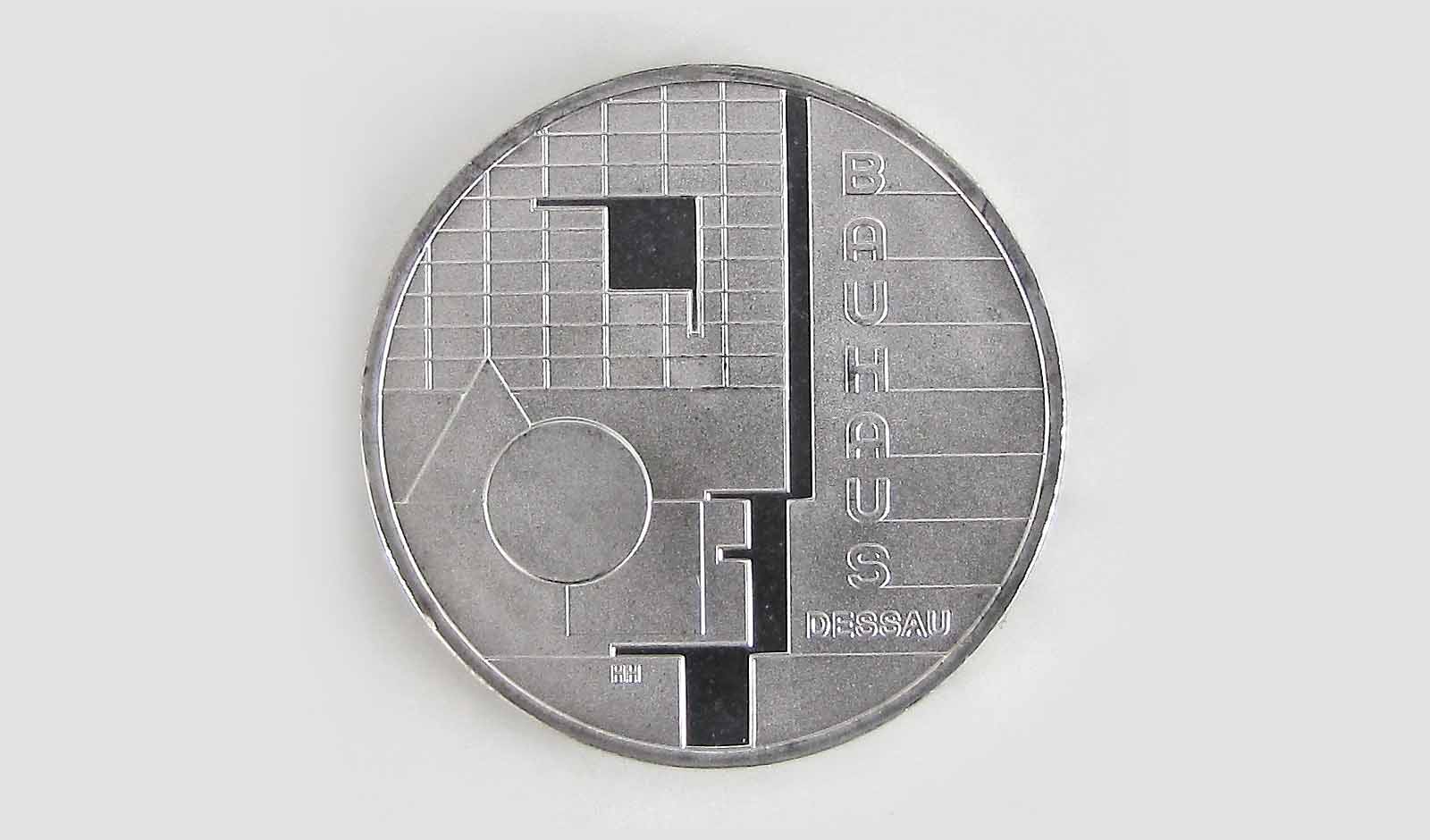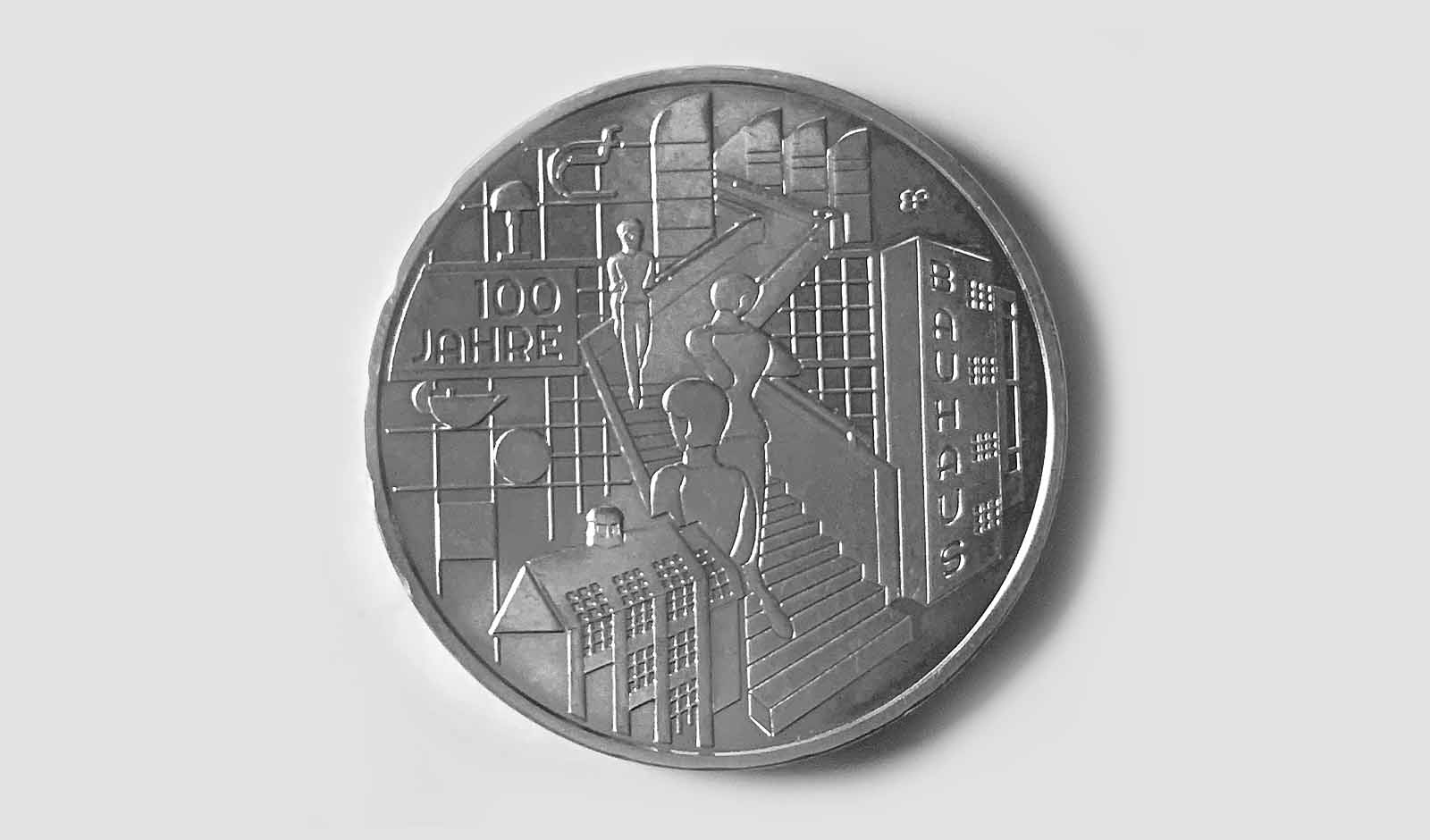 Photo credits: Unidentified Artist, c. 1926. Bauhaus Dessau Masters on the roof: left to right, Josef Albers, Hinnerk Scheper, Georg Muche, László Moholy-Nagy, Herbert Bayer, Joost Schmidt, Walter Gropius, Marcel Breuer, Wassily Kandinsky, Paul Klee, Lyonel Feininger, Gunta Stölzl, Oskar Schlemmer.
© Harvard Art Museums/Busch-Reisinger Museum, Gift of Ati Johanssen
10 Euro commemorative coin 2004, Bauhaus Dessau, picture side.
Photo by Molch-Entertainment.
20 Euro commemorative coin 2019, 100 years of Bauhaus, picture side.
Photo by KarleHorn.
The Bauhaus, which was founded in Weimar in 1919, was an international art school of architecture and design of the 20th century. It realized today's design through new education, unique ideas, simple materials, shapes, and functions. The Bauhaus had a philosophy. The school was closed after 14 years of operation because of the crackdown of Nazi Germany. However, the affected people conveyed its spirit to the world. The creativity of the Bauhaus will be the compass as we survive a diverse and chaotic society in 2020.